Online training membership provides video discussion and demonstrations of protocols and methods used in clinical practice related to microcurrent therapy for pain.
Review techniques & protocols taught in all levels of training.
Videos are available 24/7 so you can review and learn at your own pace.
Use your membership to train office health care providers and therapists*.
Free videos such as Avazzia device instruction, accessories use and overviews are presented.
Video material and protocols provided by licensed healthcare practitioners may or may not include use of Avazzia products. For example, proceedings and presentations from the Fibromyalgia Conference includes material from doctors who do not use Avazzia products.
Material and data presented has not been reviewed and evaluated by the FDA. Avazzia devices are not intended for diagnosis or treatment of disease condition.
Avazzia microcurrent electro-stimulation devices are US FDA cleared for symptomatic relief and management of chronic intractable pain, post-traumatic and post-surgical pain.
Avazzia microcurrent electro-stimulation devices are sold around the world.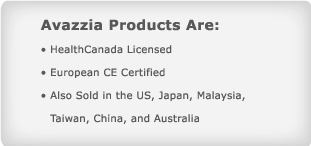 *Online training cannot replace personal hands-on training.